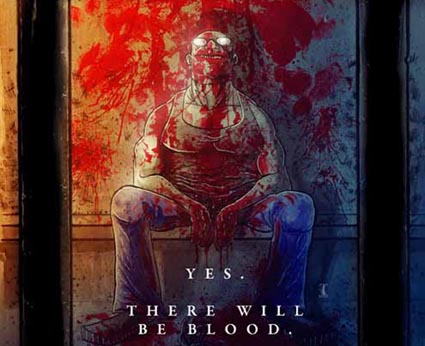 Violadores, pedófilos, assassinos canibais com complexo de deus, lunáticos que fazem festins com sangue humano e presenteiam as suas visitas com banhos de ácido. E isto são apenas os bons da fita. Imaginem os vilões…
Welcome to Hoxford conta-nos a história de uma corporação russo obscura que acolhe os piores prisioneiros das cadeias americanas. Um dia uma médica responsável por um desses reclusos quer visitar o seu paciente e a visita é-lhe negada. Quando tenta compreender melhor as razões de tanta mentira vê-se rodeada por um grupo de lobisomens assassinos em noite de lua cheia e com um bando de lunáticos como boia de salvação. Obviamente que as coisas não têm como correr bem.
Os direitos para o cinema foram já comprados pela empresa de Chris Columbus 1492. De notar que os autores desta banda desenhada são os mesmos de "30 days of night", filme que nunca vi…
Fica um pouco da arte de Ben Templesmith para vos aguçar os sentidos.